PATENTS & TRADEMARKS

I valori del Gruppo, le competenze interne e la stretta collaborazione con i Clienti, ciascuno leader nel proprio mercato di riferimento, ha comportato la crescita del Gruppo dal punto di vista tecnico e tecnologico rendendolo, nei decenni, vero e proprio first mover nel settore dei fastener.
Ne sono prova gli oltre 130 brevetti sviluppati negli anni, a cui si aggiungono innumerevoli trademark e trattamenti che costituiscono veri e propri punti di riferimento per il settore dei fasteners: Torx®, Strux®, Z-Form®, Paralobe™, Magnaseal®, Everprotect®, Esascanalata®, Techniclean™, Neverfriction™ – solo per citarne alcuni.
Materiali, rivestimenti, tecnologie, design dei prodotti sono al centro dell'analisi di decine di professionalità integrate che oltre a lavorare in coordinamento nei centri siti in Italia, USA e Brasile, si confrontano continuamente con università e centri di ricerca. Il tutto, da sempre, ponendo particolare attenzione anche all'aspetto green dell'attività.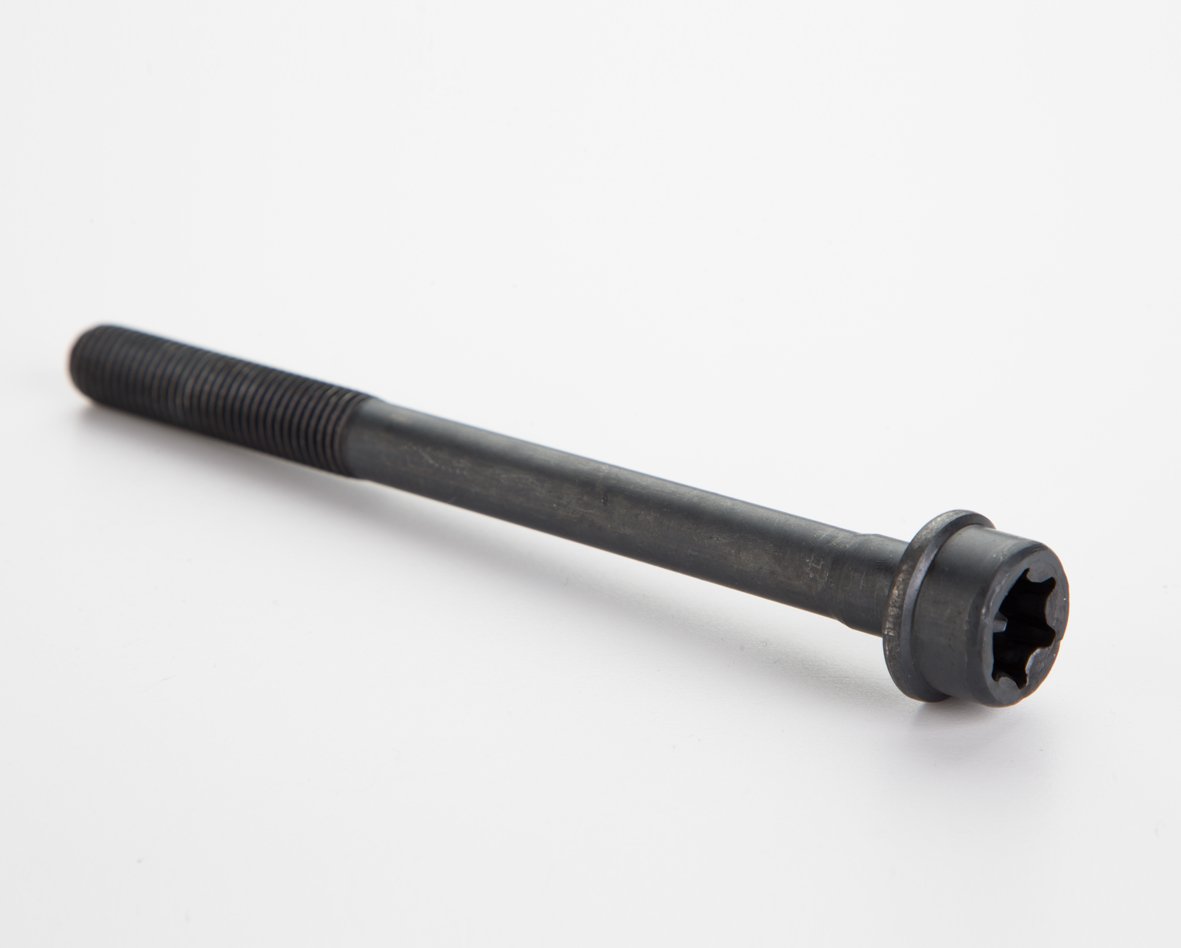 HEXET™
IDEAL FOR SCREWDRIVER INTERCHANGEABILITY
DESIGN: Socket Maximization; Big socket Vs External Diameter and socket depth
INTERCHANGEABILITY: Ensure functional maneuverability with three different bits: HEXET, TORX and HEXAGONAL bit
PERFORMANCE: Maximum efficiency in torque transmission with Hexet bit; plastic clamping ensured also with Torx and Hexagonal bits
SERVICE-AUTOMATION: Optimized for service requirements and automatic assemblies; Torx and Hexagonal are non-emergency bits
IDEAL FOR SCREWDRIVER INTERCHANGEABILITY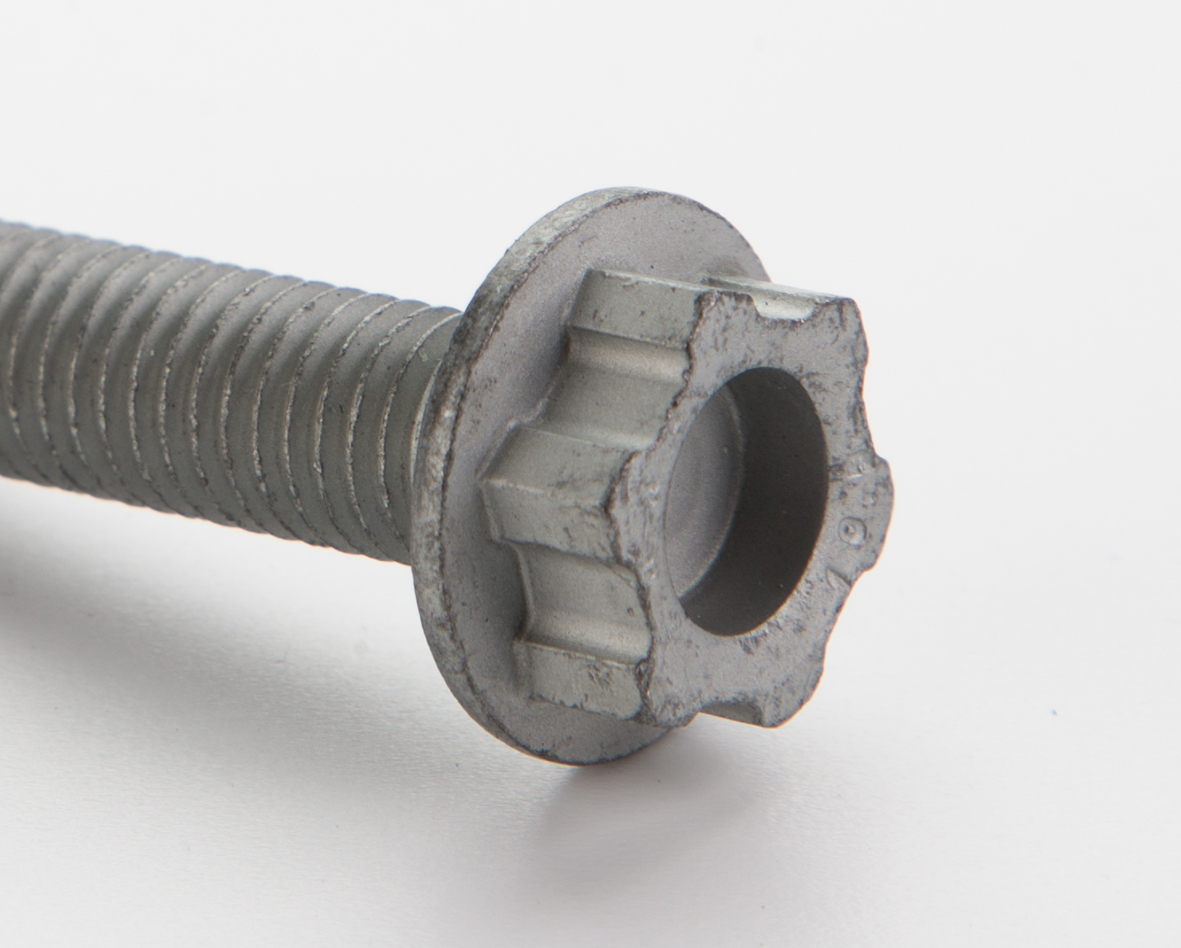 HEXATRAC™
WEIGHT REDUCED DRIVE SYSTEM
DESIGN: Mass removed from non-essential areas of hex drive system
COMPATIBILITY: Utilizes existing common hex socket drive strategies
PERFORMANCE: Reliable torque transmission and clamp load
generation
IDEAL FOR WEIGHT REDUCTION WITH HEX DRIVE SYSTEMS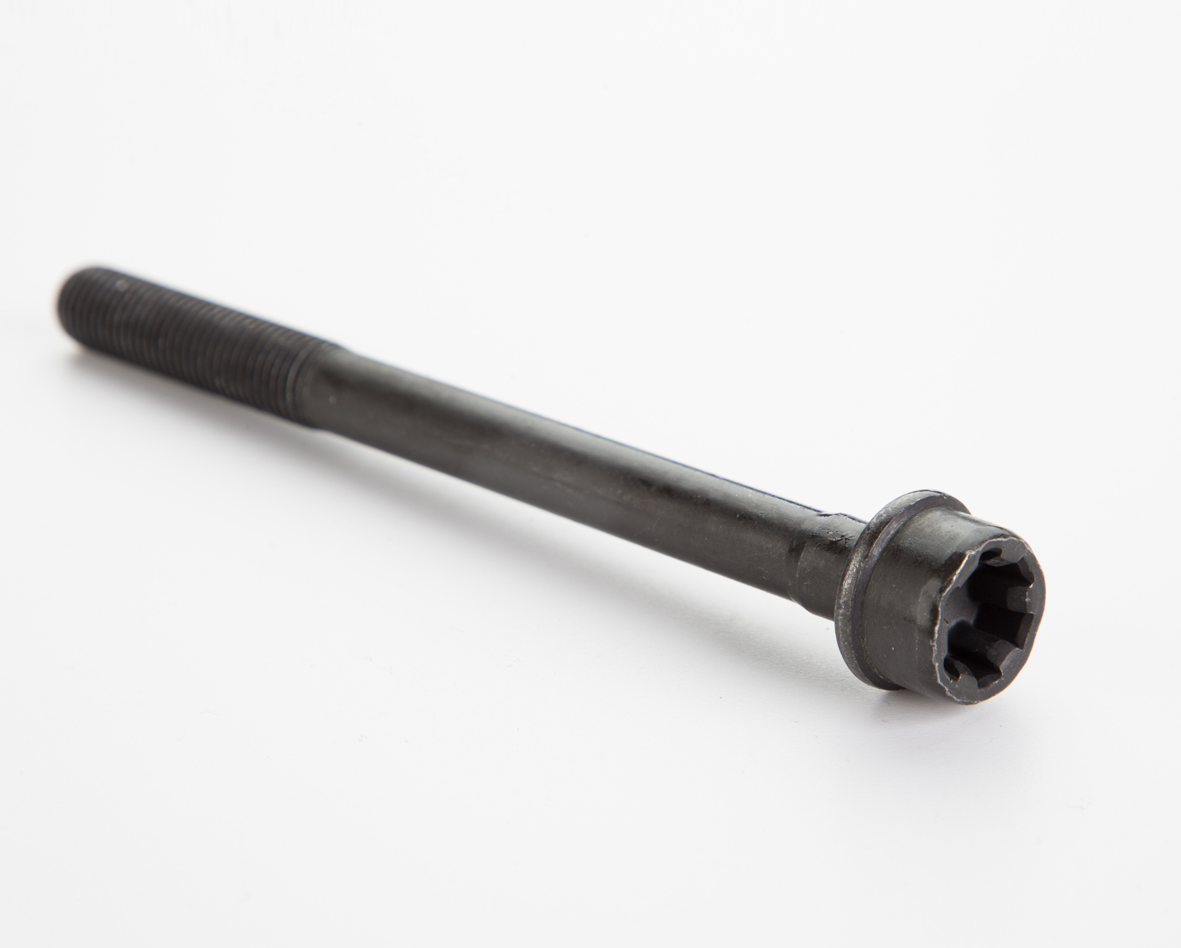 ESASCALANATA®
SIX-SPLINE DRIVE KEY
LIGHTNESS: Material only where needed, socket maximization, height reduction
PERFORMANCE: 100% efficiency in torque transmission through radial planes
COMPATIBILITY: The profile has been designed to ensure its maneuverability also with standard hexagonal wrenches
AUTOMATION: Optimization for automatic assembly and precision tightening with angle control
IDEAL FOR WEIGHT REDUCTION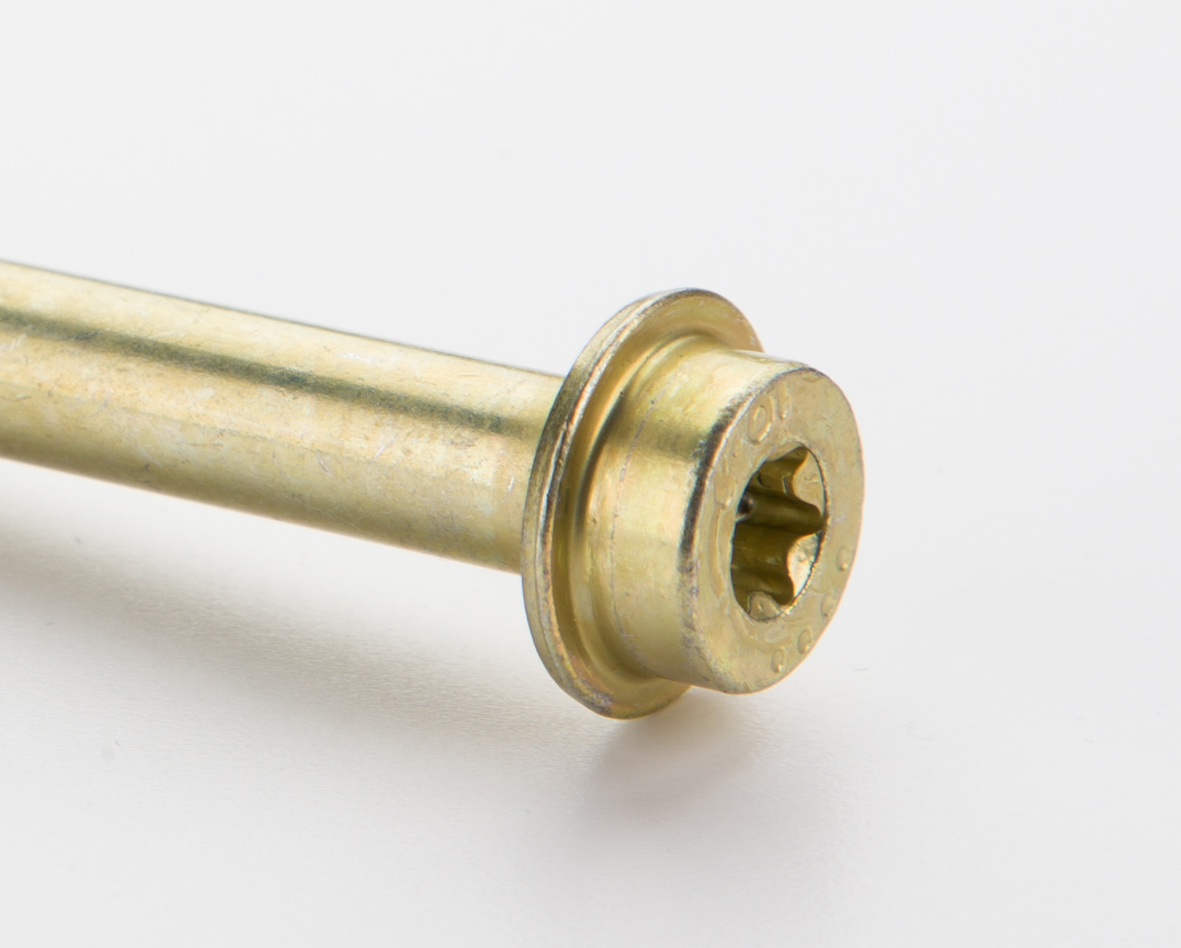 TORX®
MARKET LEADING DRIVE SYSTEM/strong>
DESIGN: Eliminates cam out failures
PERFORMANCE: Enhance product reliability over common drive systems; Eliminates wobble; Reduces total assembly costs and drive bit life compared to competing drive systems
PRODUCTIVITY: Increases productivity by reducing worker fatigue due to lower end loads during installation
PERFORMS BETTER THAN MOST DRIVE SYSTEMS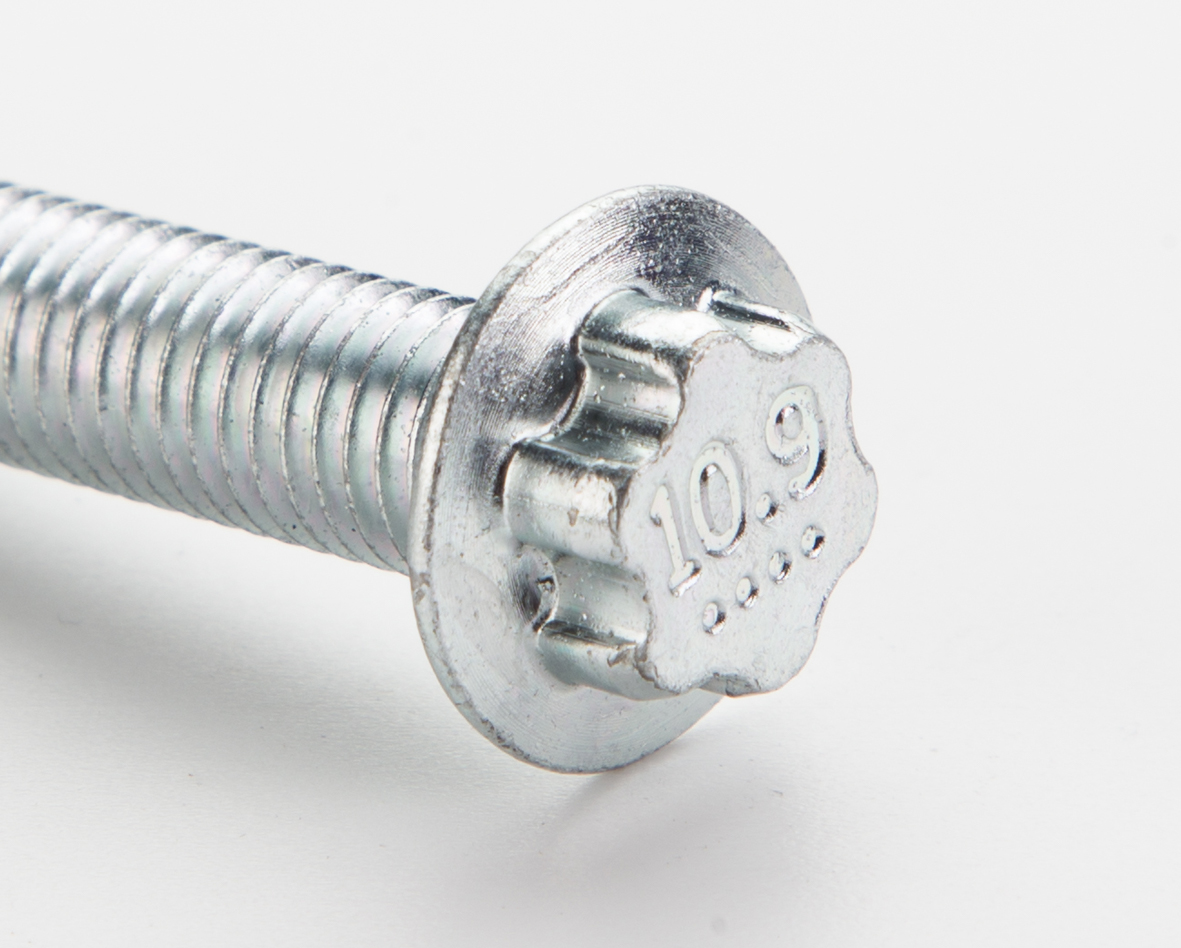 TORX PLUS® DRIVE SYSTEM
ENHANCED MARKET LEADING DRIVE SYSTEM
DESIGN: Same benefits as Torx® drive system with additional enhancements
PERFORMANCE: 20% average improvement in driver bit torsional strength; Greater bit life than Torx® drive system; Increased bit strength allows for higher removal torque capability
DESIGN OPTION: Low profile external drive versions to reduce weight and minimize clearance need; Oversize recess lobe option for heavy; Autosert version to improve automation coatings; Tamper resistant version to improve security
IDEAL FOR APPLICATIONS NEEDING BETTER TOOL LIFE THAN TORX® DRIVE SYSTEM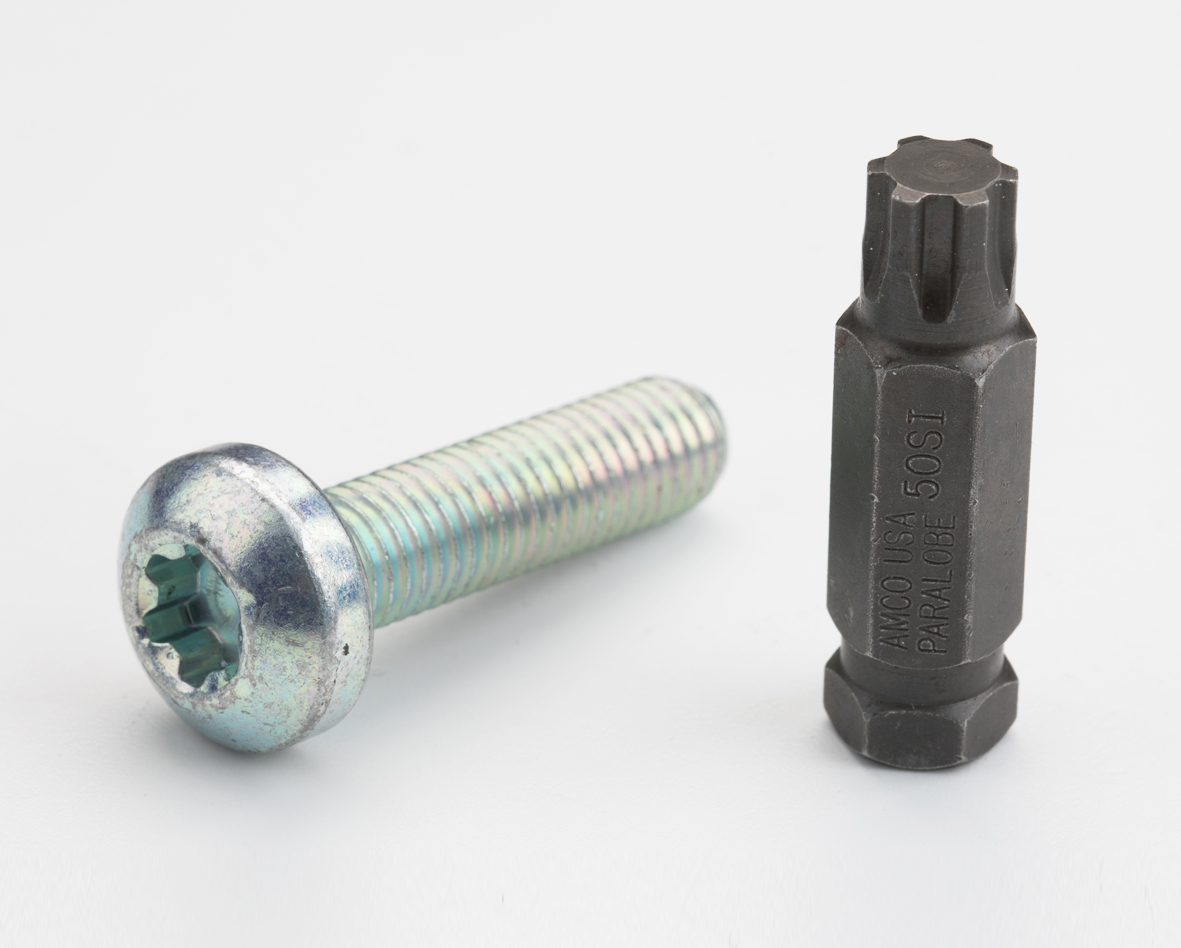 TORX® PARALOBE™ DRIVE SYSTEM
NEXT GENERATION LEADING DRIVE SYSTEM
DESIGN: Same benefits and design options as Torx Plus® drive system with additional enhancements
PERFORMANCE: 20% greater drive bit torsional strength than Torx Plus® Drive System; 20% greater drive system strength than Torx Plus®; 100% greater finite drive bit fatigue life than Torx Plus® Drive System Drive System; Potential reduction in recess coating damage and resulting corrosionPlus® Drive System
IDEAL FOR APPLICATIONS THAT NEED HIGHER TORQUE TRANSFER THAN
TORX PLUS® DRIVE SYSTEMS CAN MANAGE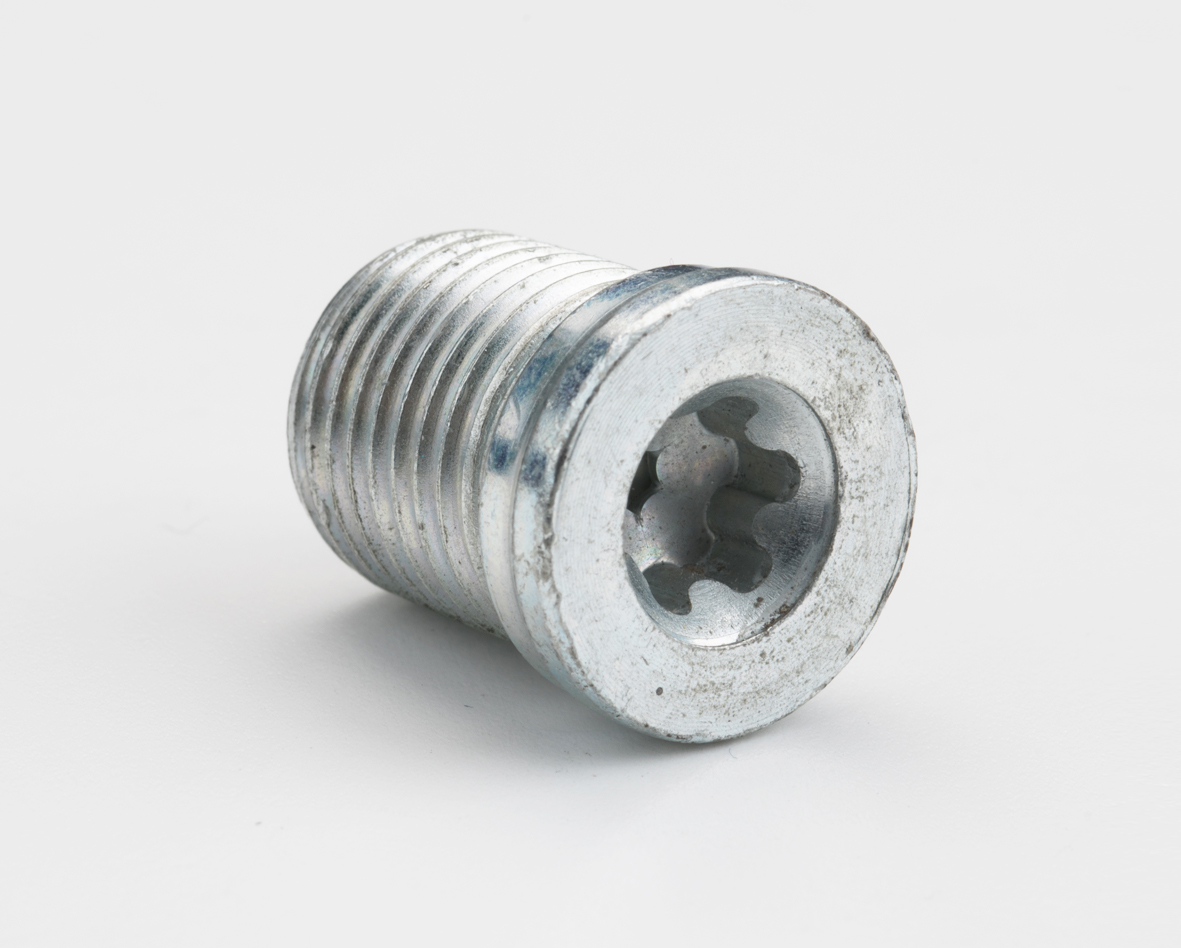 MAGNASEAL®
SELF SEALING THREADED PLUG
DESIGN: Eliminates sealing washers, o-rings, and thread sealing compounds
PERFORMANCE: high pressure capability; eliminates spiral leakage; Liquid tight sealing improves with re-use
COMPATIBILITY: Ideal for aluminum, cast iron, and steel applications
IDEAL FOR SIMPLIFYING SERVICEABLE PLUG APPLICATIONS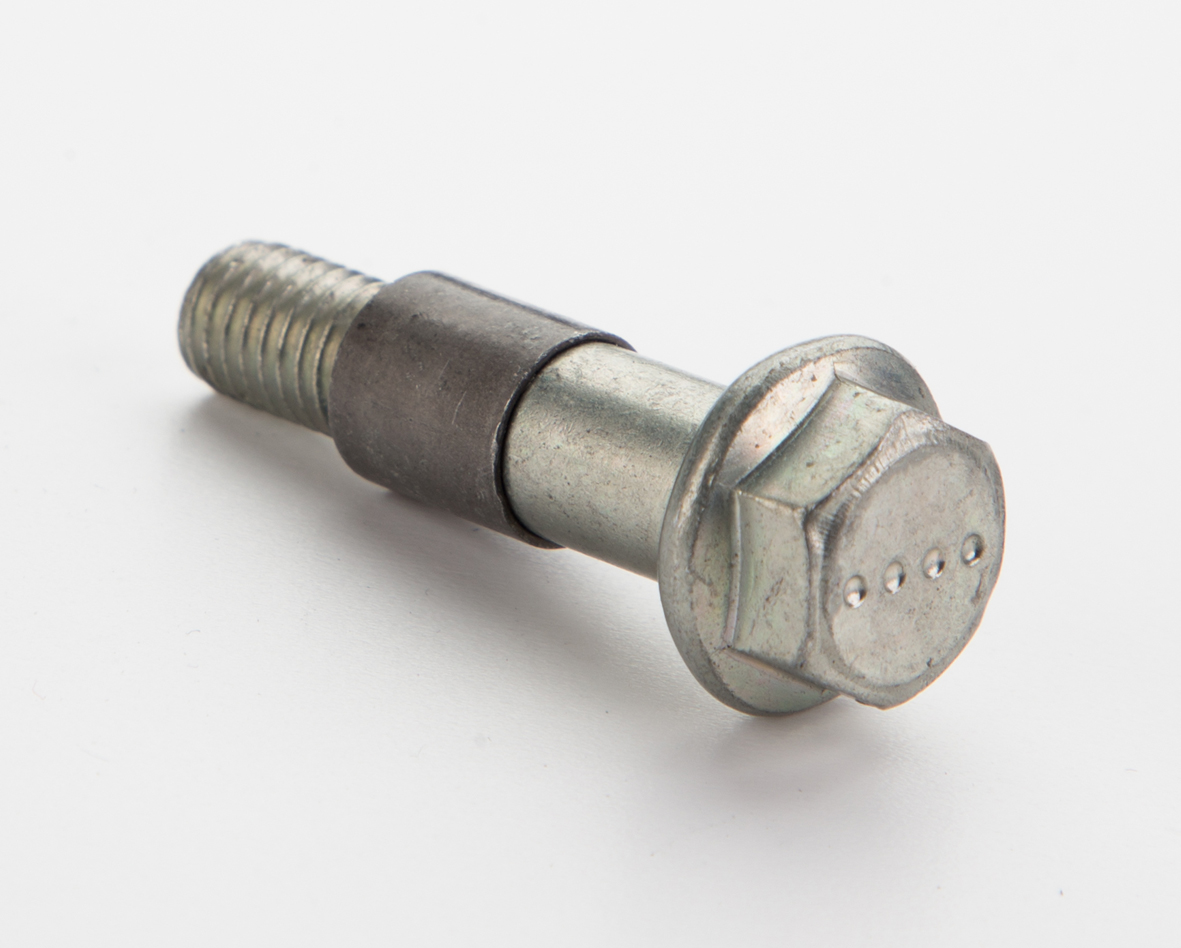 Z-FORM®
ENGINEERED FASTENER FOR HIGH SHEAR APPLICATIONS
DESIGN: Can compensate for true position offsets in joint components; Allows for the use of fewer or smaller fasteners in many applications
PERFORMANCE: Prevents lateral slippage in joints subjected to high shear loads; Extremely high level of torque transfer capacity for drive line joints (e.g. ring gears, half shafts, etc.)
IDEAL FOR MANAGING HIGH SHEAR FORCES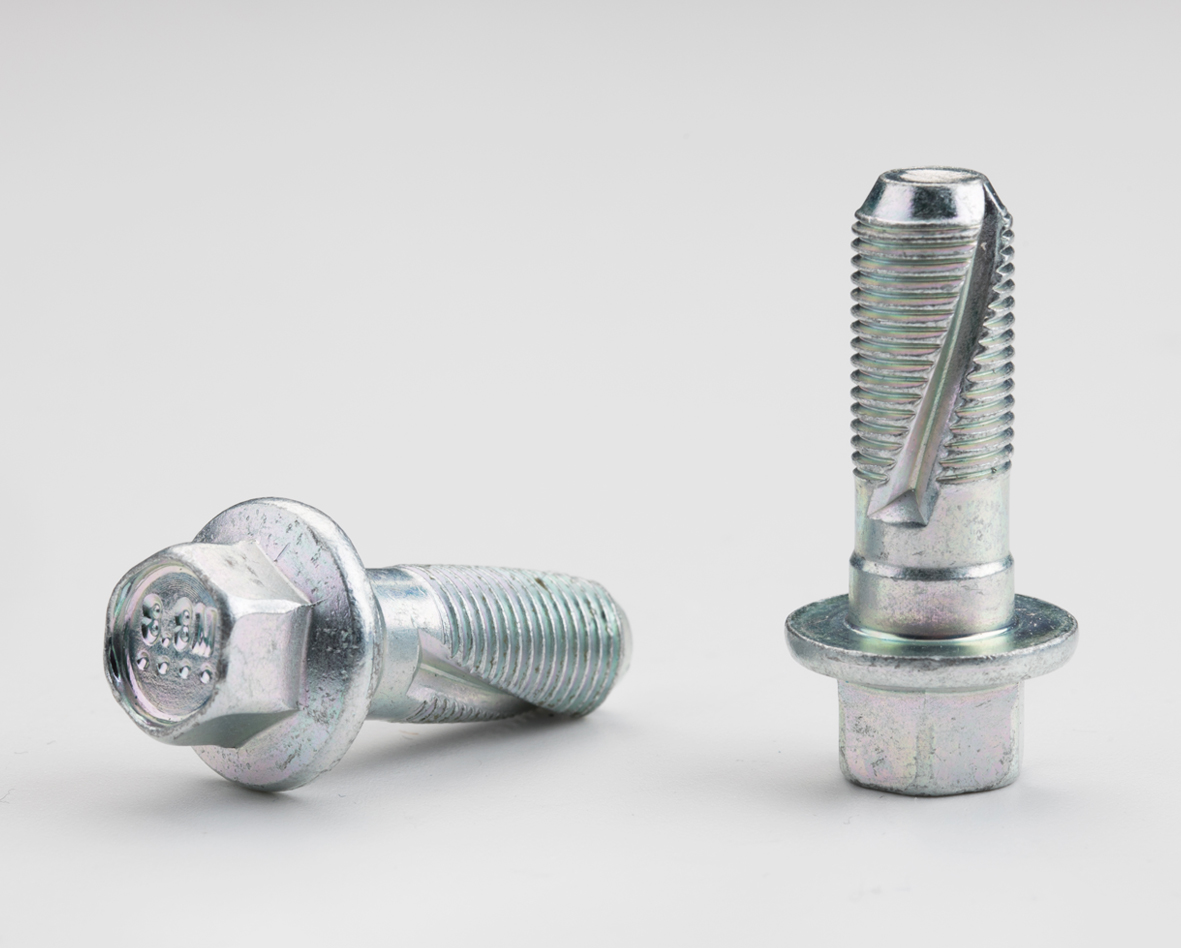 FLOGRUV™
FLUID TRANSFER BOLT
DESIGN: no internal passages which can become clogged with coating or debris
PERFORMANCE: No hidden burrs which can dislodge and cause system failures
APPLICATION: External fluted geometry is easier to clean
IDEAL ALTERNATIVE TO DRILLED BANJO BOLTS FOR FLUID MANAGEMENT APPLICATION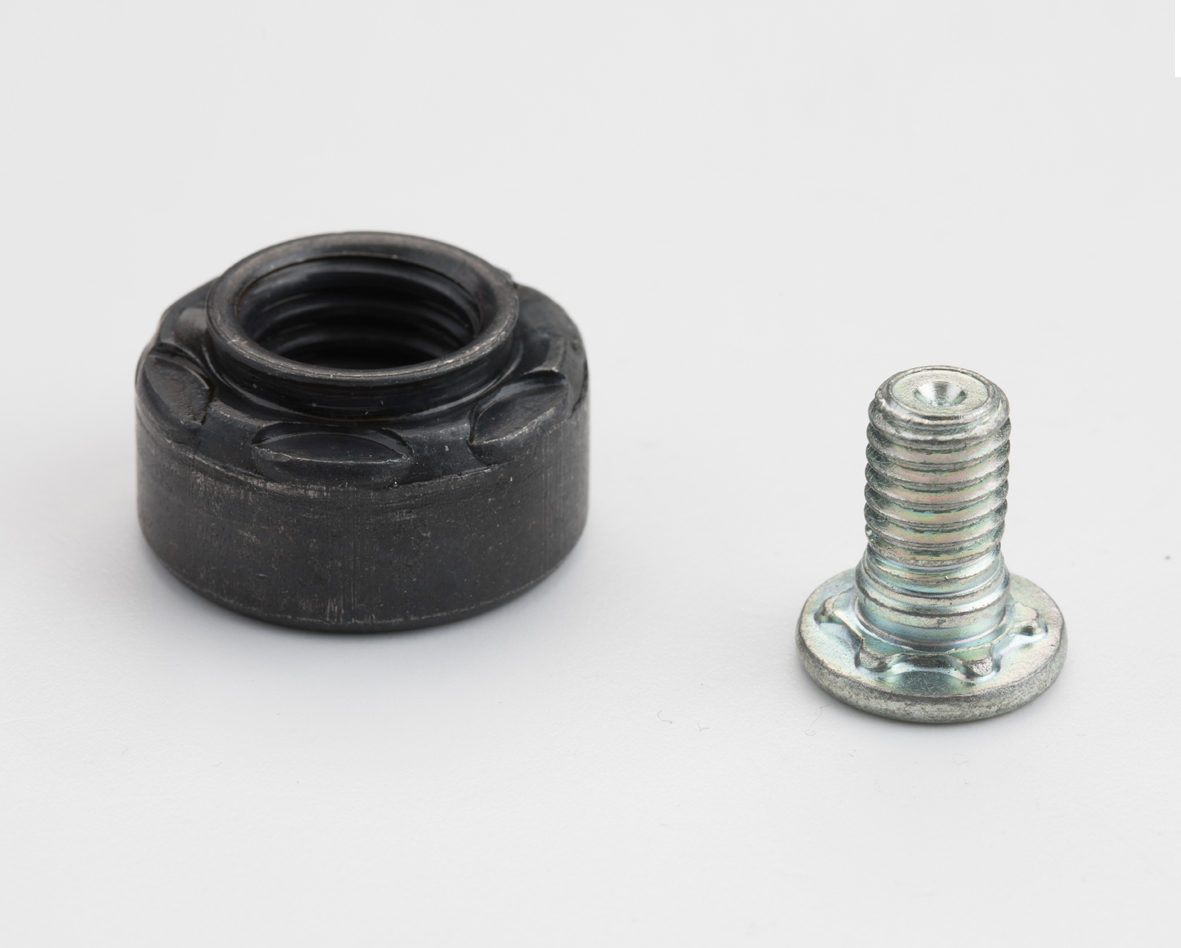 STRUX®
CLINCH STUDS AND NUTS
DESIGN: facilitates assembly of hard to reach component; eliminates welding operations; Accommodates sheet thickness greater than 1.0mm
COMPATIBILITY: Can be installed in-die with most existing equipment
OPTIMAL PERFORMANCE FOR SHEET METAL FASTENING APPLICATIONS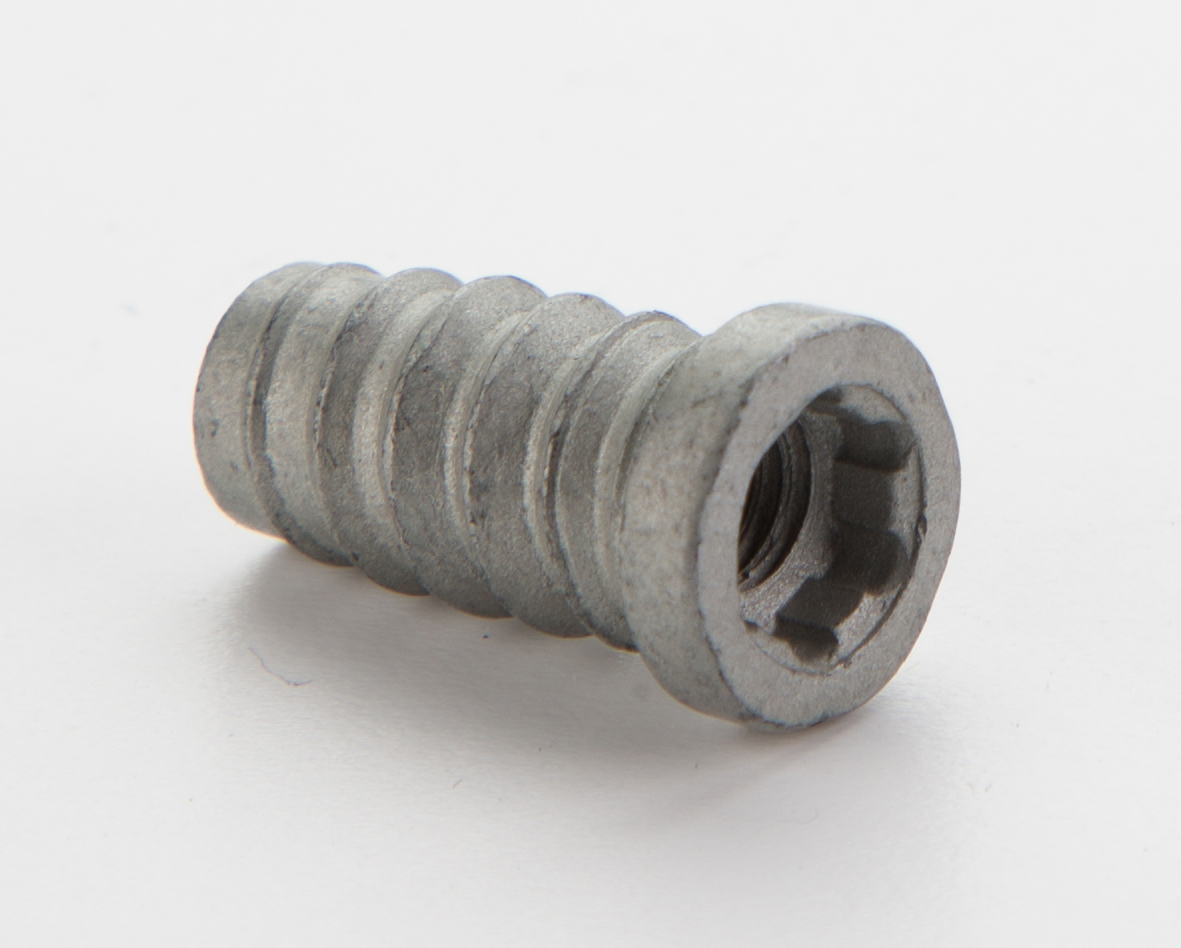 MAGGCERT®
THREADED FORMING INSERT ALLOWING SERVICEABILITY IN MAGNESIUM APPLICATIONS
DESIGN: Features high torque capacity internal TORX PLUS® Drive; Minimal debris generation
SERVICE: Ease of service of magnesium assemblies with multiple re-insertions
IDEAL FOR MAGNESIUM ASSEMBLIES REQUIRING FREQUENT SERVICING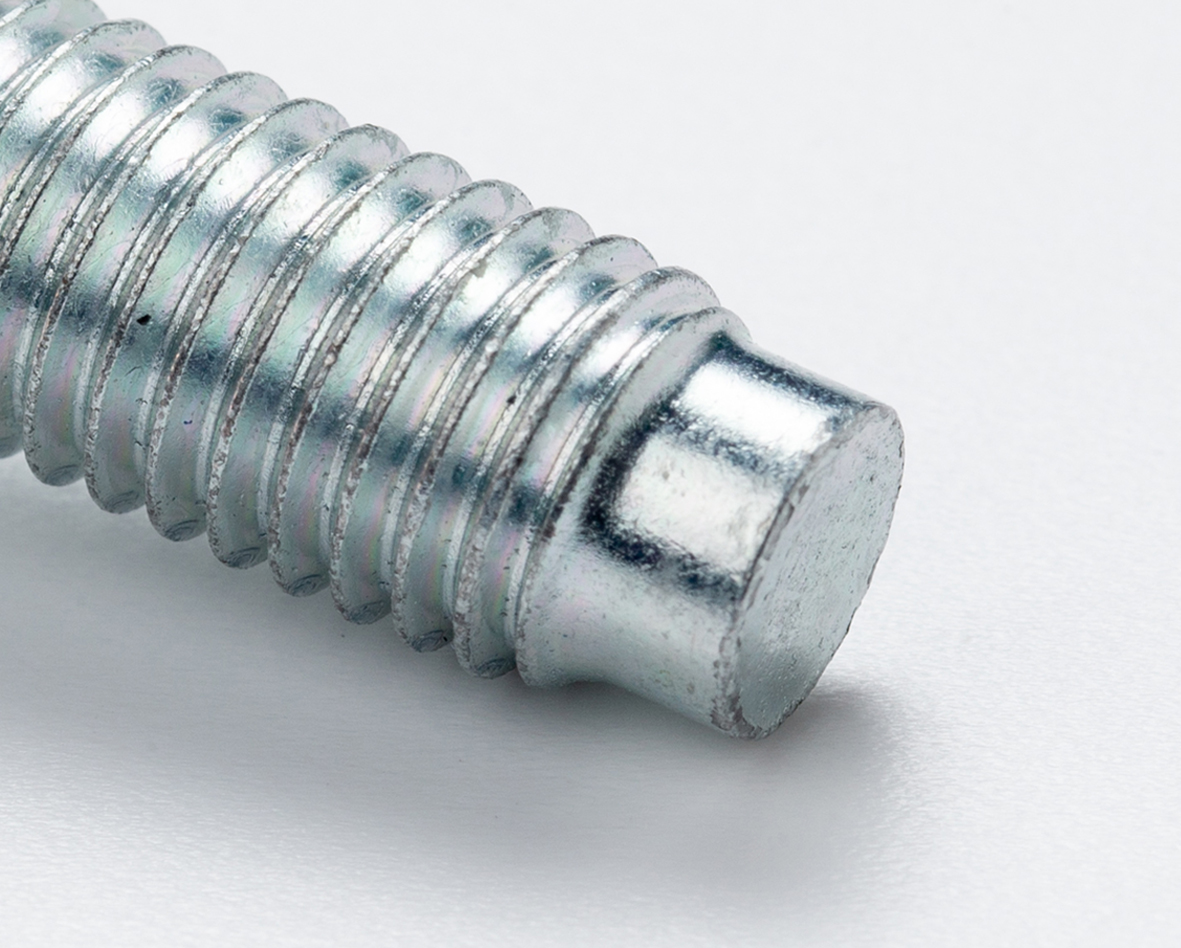 MAG-FORM®
THREAD FORMING FASTENER FOR MAGNESIUM
DESIGN:Requires only pre-drilled or as-cast holes
PERFORMANCE:) Minimal debris generation; Forms strong threads in brittle materials
SERVICE: Allows for removal and insertion
IDEAL FOR LIGHTWEIGHTING STRATEGIES FOR LOW-DUCTILE MATERIALS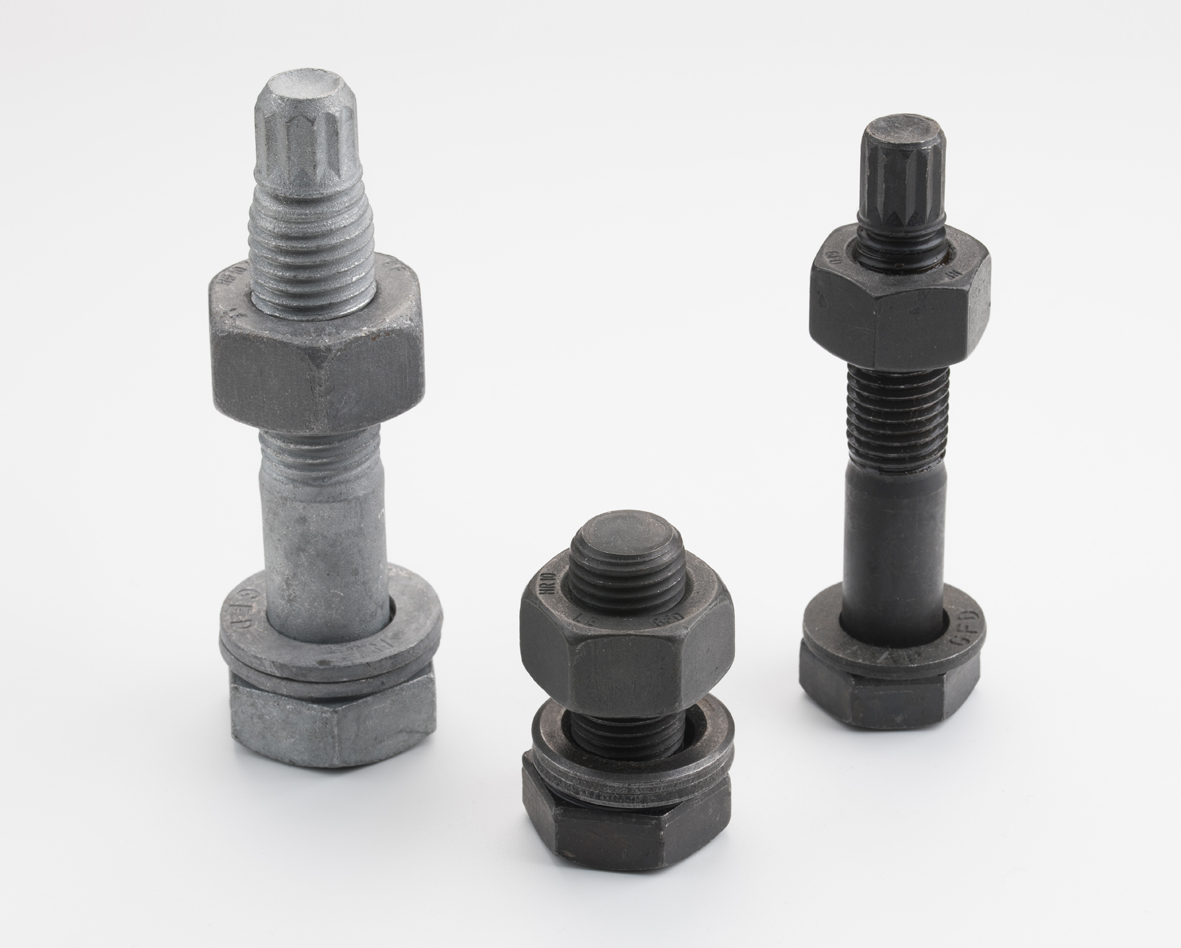 TECNOSIX®
HV, HR, HRC | METAL CONSTRUCTIONS BOLTS
PERFORMANCE: Give high security to big structures; Precise Torque and Tensioning with known K coefficient; Increased fatigue performances; Improve durability and shock resistance at low temperature of assemblies; Optimize assembling performance with less bolts
AUTOMATION-SERVICE: Replace with no major, no riveted joints
TECNOSIX: IDEAL FOR METAL CONSTRUCTION JOINTS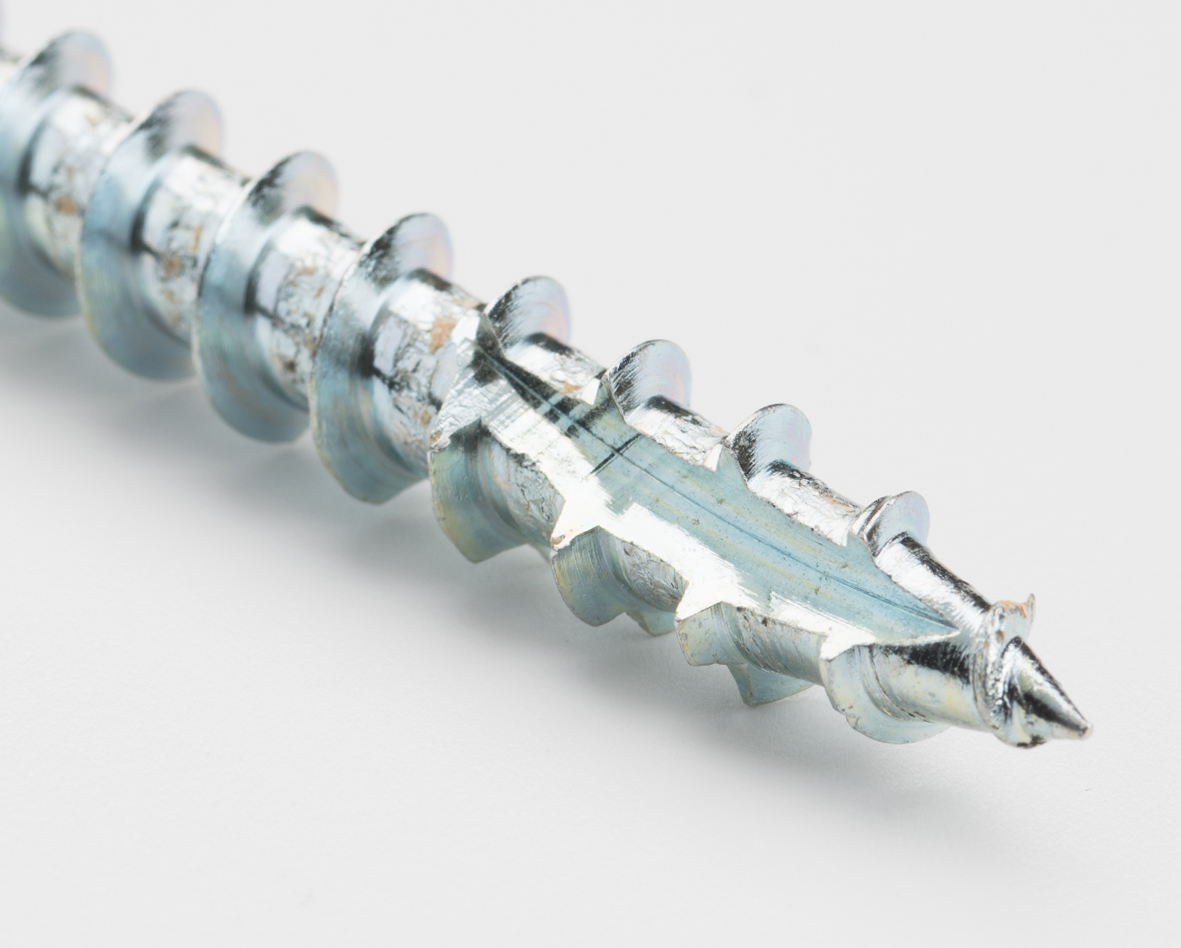 VBA®
STRONG WOOD JOINT
PERFORMANCE: Excellent adjustment of supports; Higher screwing speed; Structural flexibility deu to Special Heat treatment
COMPATIBILITY: Wood applications also high thickness and hardwood
AUTOMATION-SERVICE: Reduced time and aid to assembly
VBA: IDEAL FOR WOOD APPLICATIONS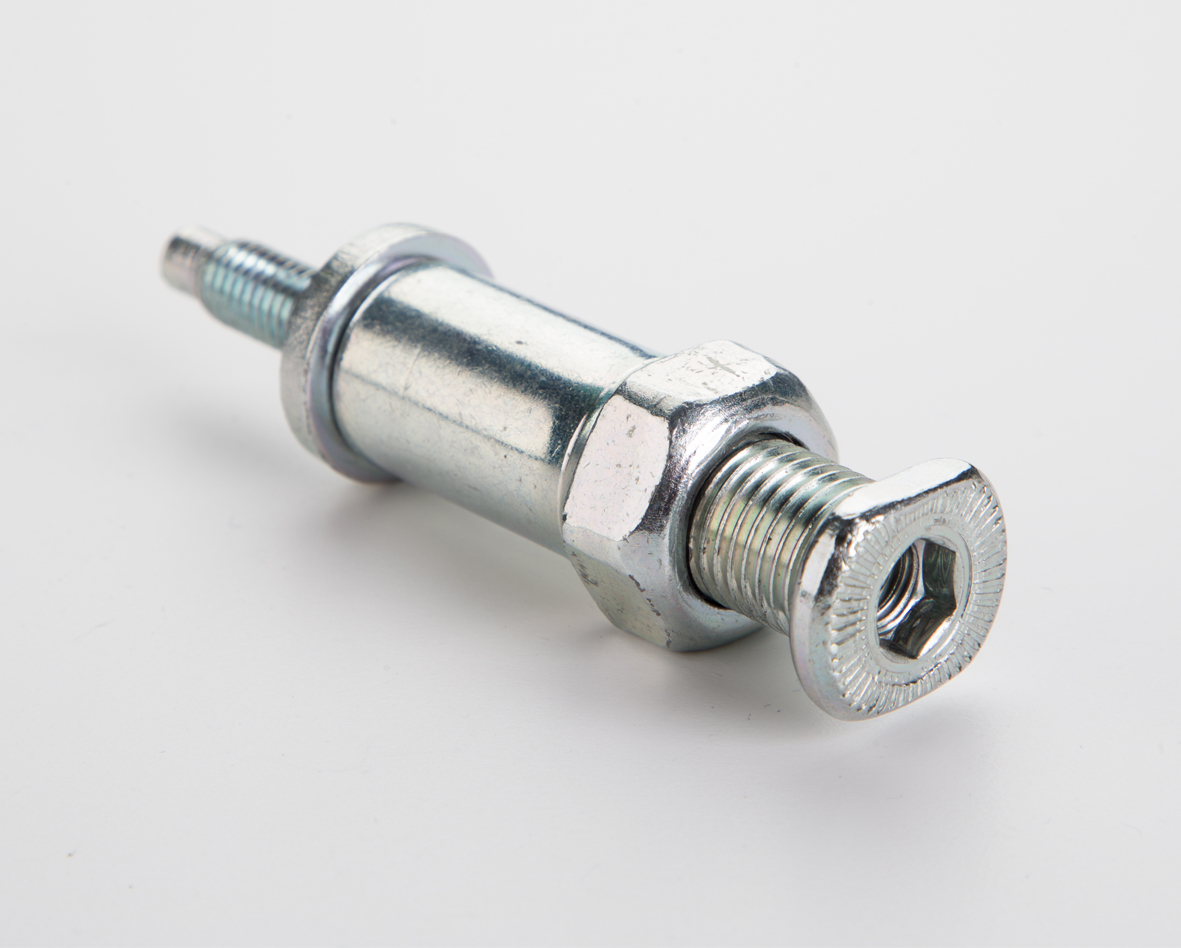 CLEARANCE RECOVERY
SCARCELY PRECISE JOINT IN METAL SHEET SHELLS
FULLY FUNCTIONAL: complete play recovery and zero vibrations
EASY TO USE: can be externally tightened with a standard wrench
VERSATILITY: can be used also on scarcely precise joints, and recovers several mm of play
CUSTOMIZATION: produced in different sizes on demand
IDEAL FOR TIGHTENING STEEL PLATE SHELLS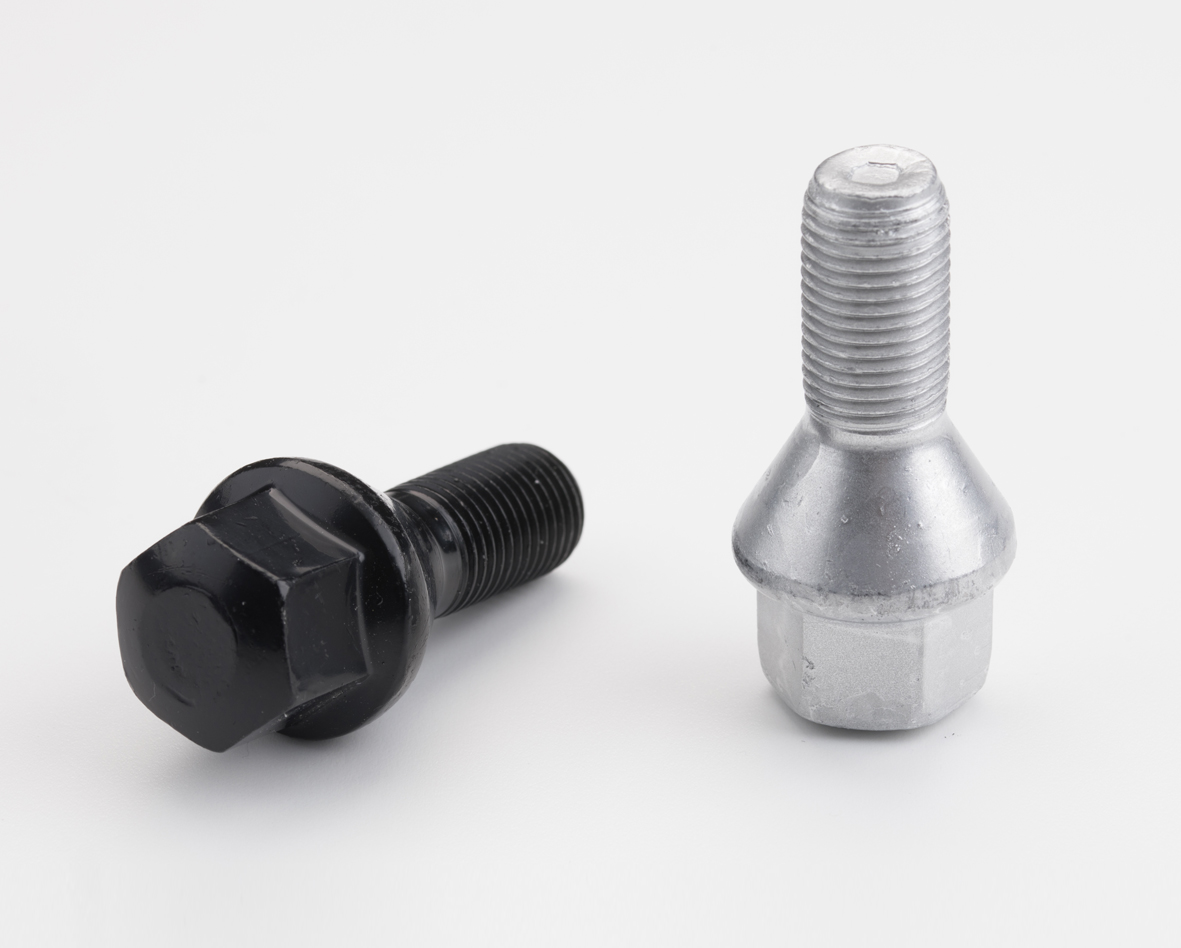 EVERPROTECT®
MULTI-LAYER COATING
APPEARANCE: High quality finishes in both matte and gloss ideal for use with wheels
PROTECTION: High resistance against environmental corrosion, protects against acids and aggressive cleaners, thermal stability under use.
PERFORMANCE: Stable coefficient of friction up to 20 tightening cycles
IDEAL FOR EXTERNAL HIGHLY VISIBLE FASTENERS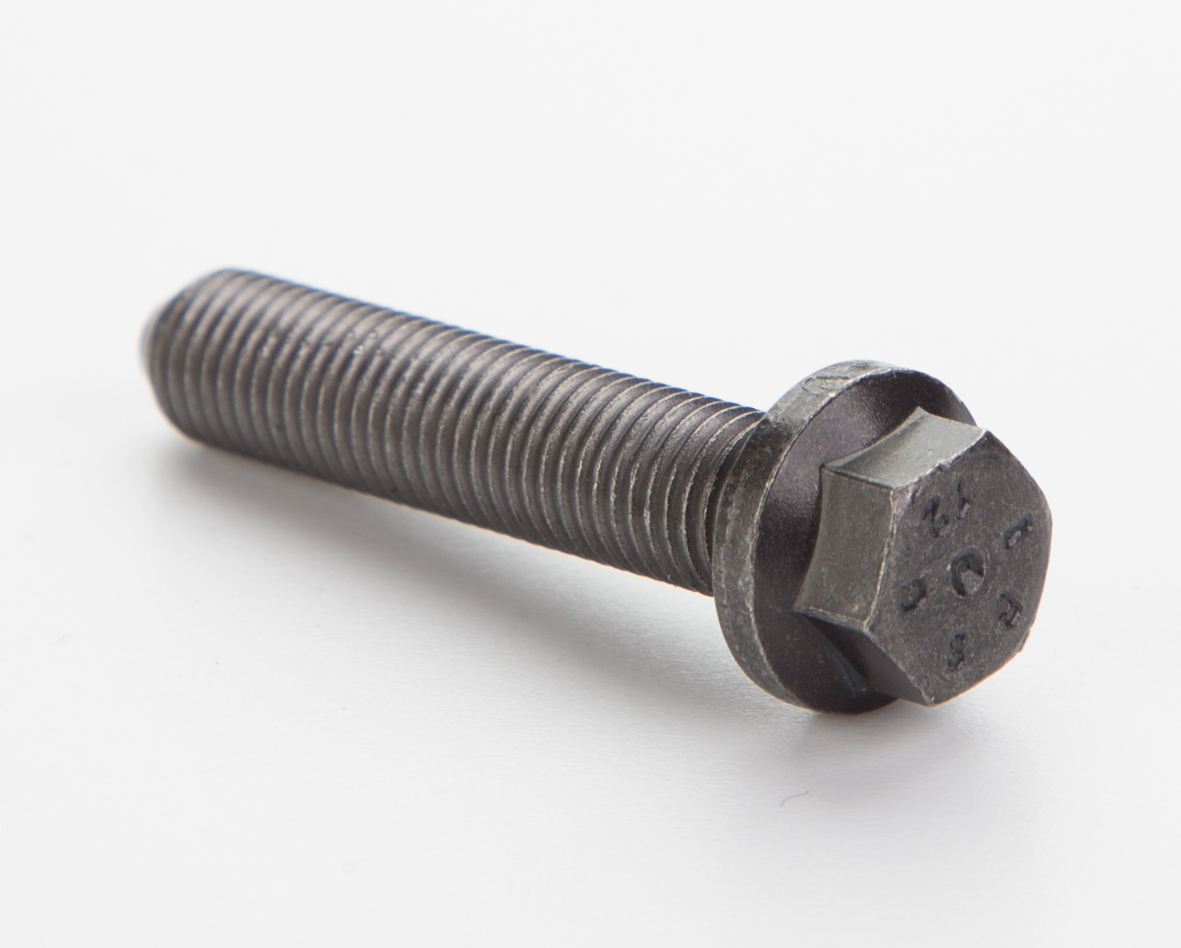 NEVERFRICTION™
COATING FOR HIGH STRENGTH BOLTS
DESIGN: Environmentally friendly water based coating
PERFORMANCE: Cleaner parts compared to those with phosphate and oil; Coating process does not introduce hydrogen and consequent; Eliminate surface pitting caused by phosphating processes embrittlement risk
IDEAL FOR INTERNAL ENGINE CRITICAL AND HIGH STRENGTH BOLTS