REMFORM® FASTENERS

Thread forming screws with Unique Radius Flank™.
The Remform® Screw is a thread forming screw with a unique thread form to provide superior performance in today's wide range of plastics. The asymetrical thread minimizes radial hoop stress to
reduce boss bursting. The narrow tip angle also reduces stress in the plastic nut member.
Features
Asymmetrical Thread
Optimal Material Flow
Steep Pressure Flank Angle of 12.5°
Narrow Tip Angle
Minimal Material Displacement
Benefits
Reduced Radial Stress
Reduced Boss Bursting
Increased Resistance to Stripping
Low Thread Forming Torque
Easy Assembly
Applications
Cell Phones
PDA's
Ski Bindings
Motor Housings
Power Tools
Electrical Components
Automotives Assemblies
Design Guideliness
Sizes: #2 – 5/16″ (M1 – M10)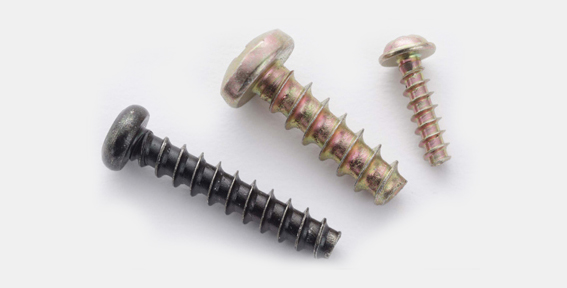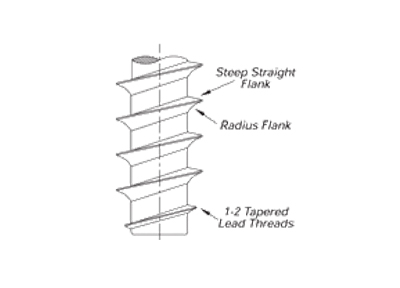 Features
Asymmetrical Thread
Optimal Material Flow
Steep Pressure Flank Angle of 12.5°
Narrow Tip Angle
Minimal Material Displacement
Benefits
Reduced Radial Stress
Reduced Boss Bursting
Increased Resistance to Stripping
Low Thread Forming Torque
Easy Assembly
Applications
Cell Phones
PDA's
Ski Bindings
Motor Housings
Power Tools
Electrical Components
Automotives Assemblies
Design Guideliness
Sizes: #2 – 5/16″ (M1 – M10)