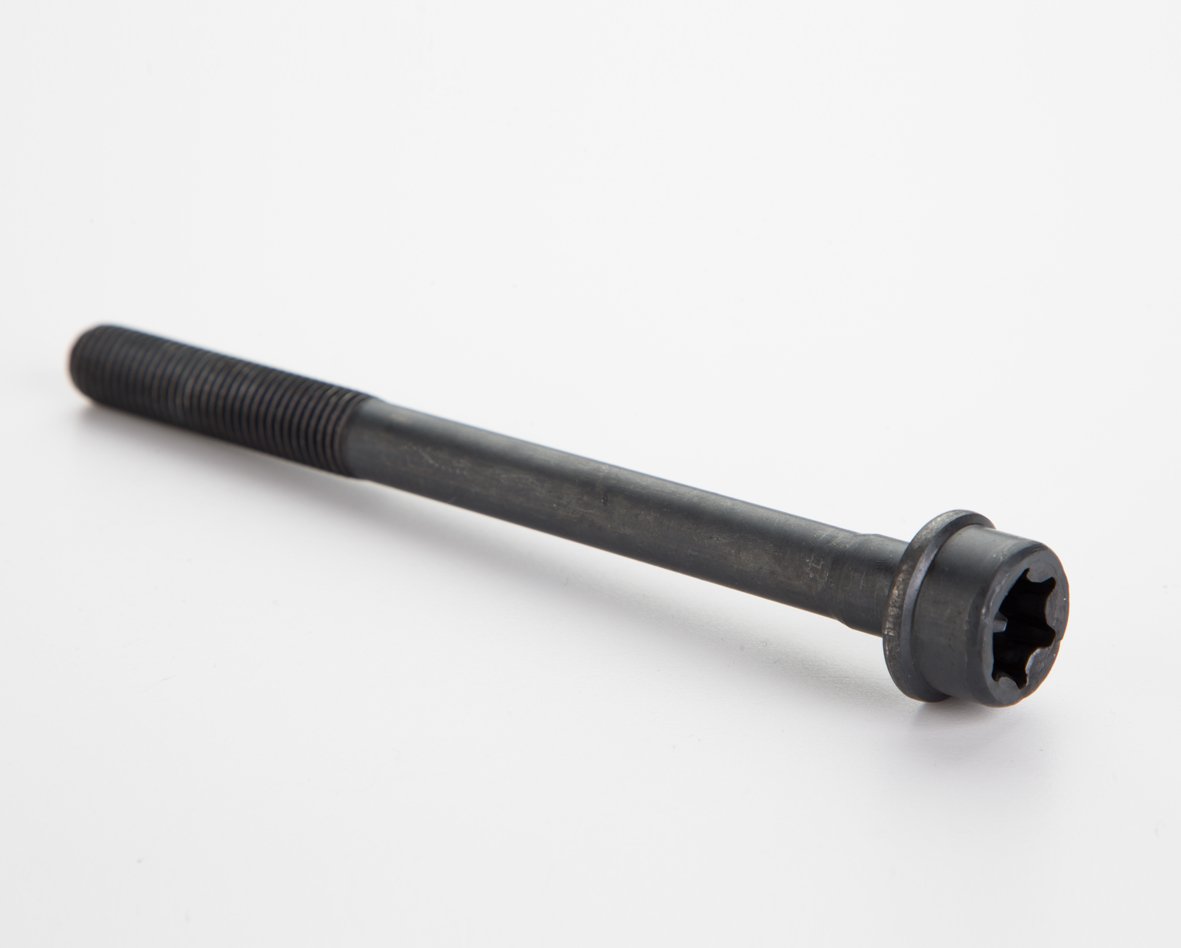 HEXET™
IDEAL FOR SCREWDRIVER INTERCHANGEABILITY
DESIGN: Socket Maximization; Big socket Vs External Diameter and socket depth
INTERCHANGEABILITY: Ensure functional maneuverability with three different bits: HEXET, TORX and HEXAGONAL bit
PERFORMANCE: Maximum efficiency in torque transmission with Hexet bit; plastic clamping ensured also with Torx and Hexagonal bits
SERVICE-AUTOMATION: Optimized for service requirements and automatic assemblies; Torx and Hexagonal are non-emergency bits
IDEAL FOR SCREWDRIVER INTERCHANGEABILITY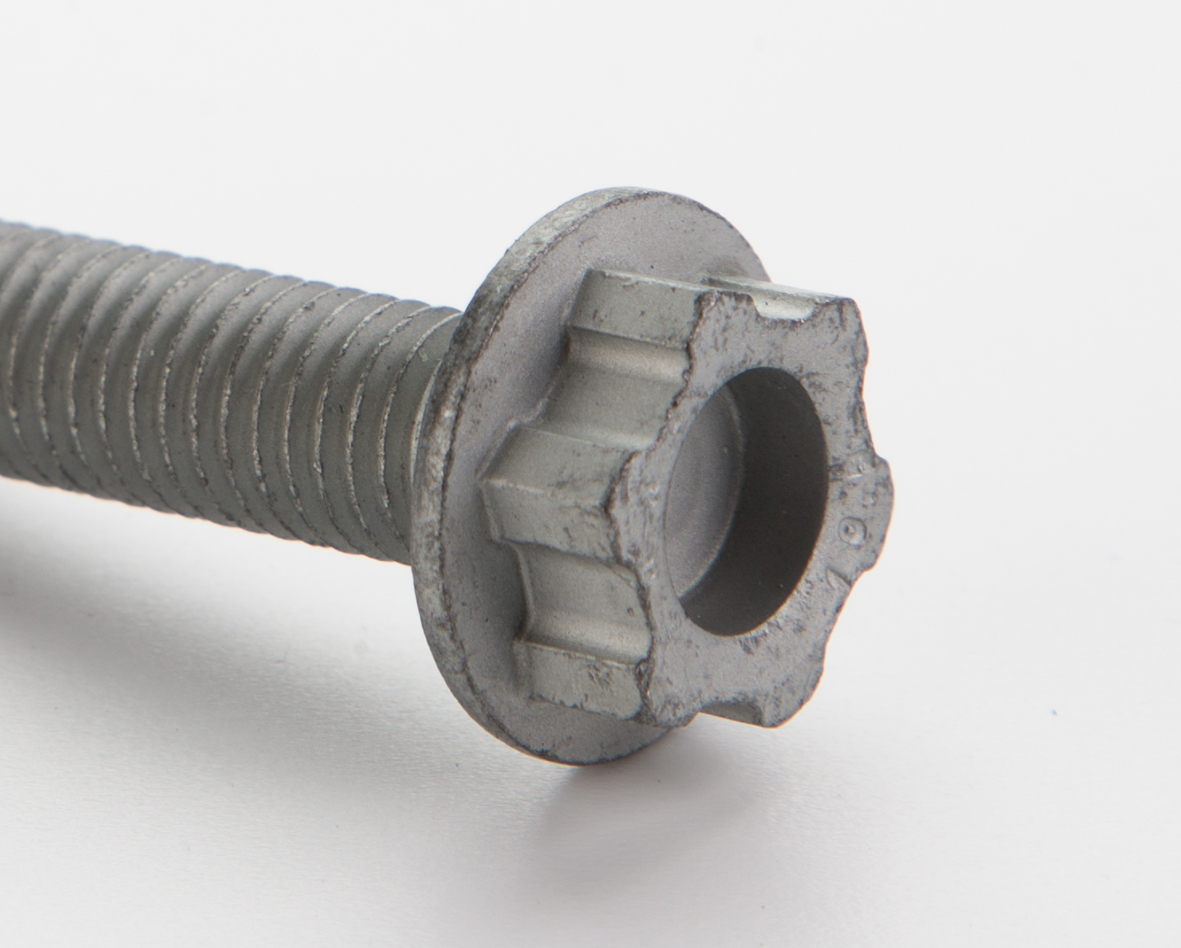 HEXATRAC™
WEIGHT REDUCED DRIVE SYSTEM
DESIGN: Mass removed from non-essential areas of hex drive system
COMPATIBILITY: Utilizes existing common hex socket drive strategies
PERFORMANCE: Reliable torque transmission and clamp load
generation
IDEAL FOR WEIGHT REDUCTION WITH HEX DRIVE SYSTEMS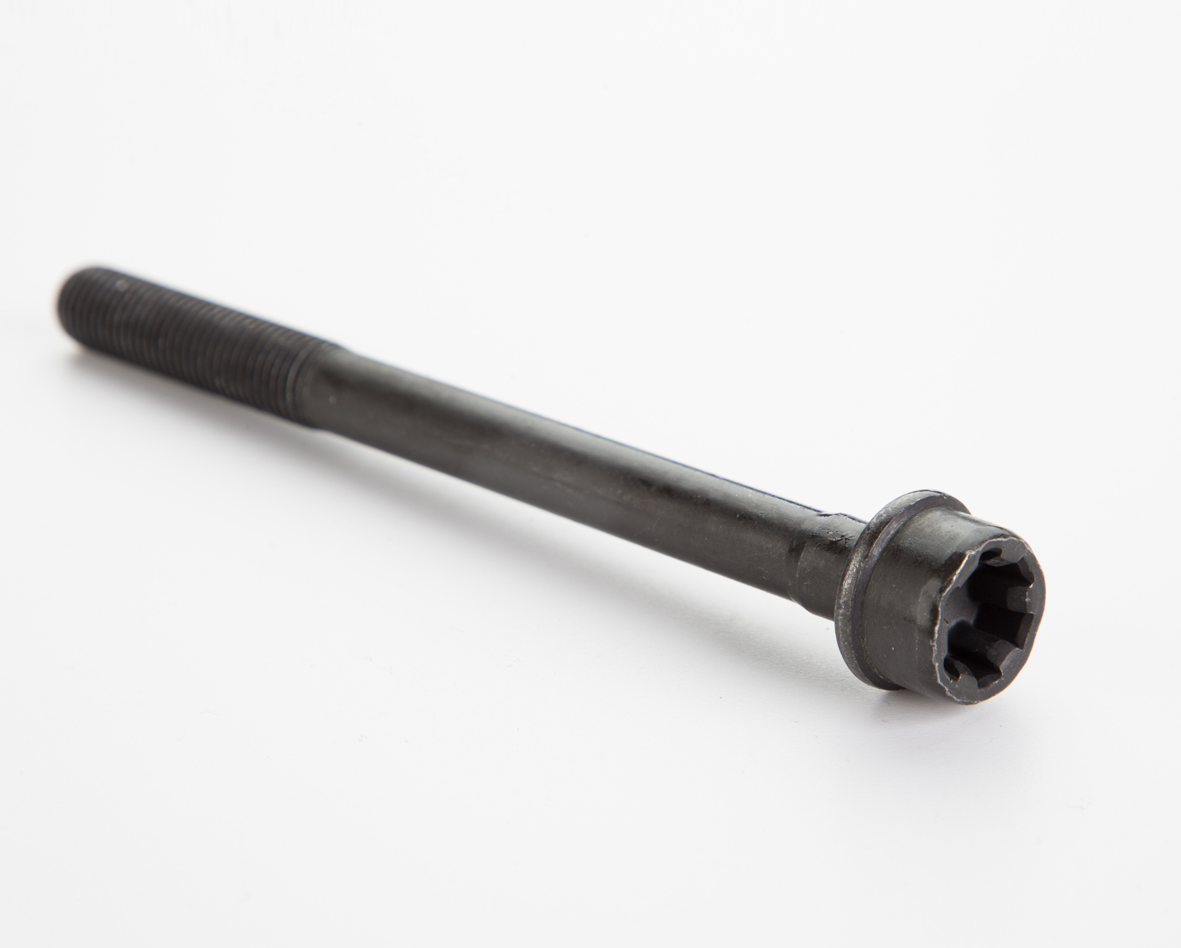 ESASCALANATA®
SIX-SPLINE DRIVE KEY
LIGHTNESS: Material only where needed, socket maximization, height reduction
PERFORMANCE: 100% efficiency in torque transmission through radial planes
COMPATIBILITY: The profile has been designed to ensure its maneuverability also with standard hexagonal wrenches
AUTOMATION: Optimization for automatic assembly and precision tightening with angle control
IDEAL FOR WEIGHT REDUCTION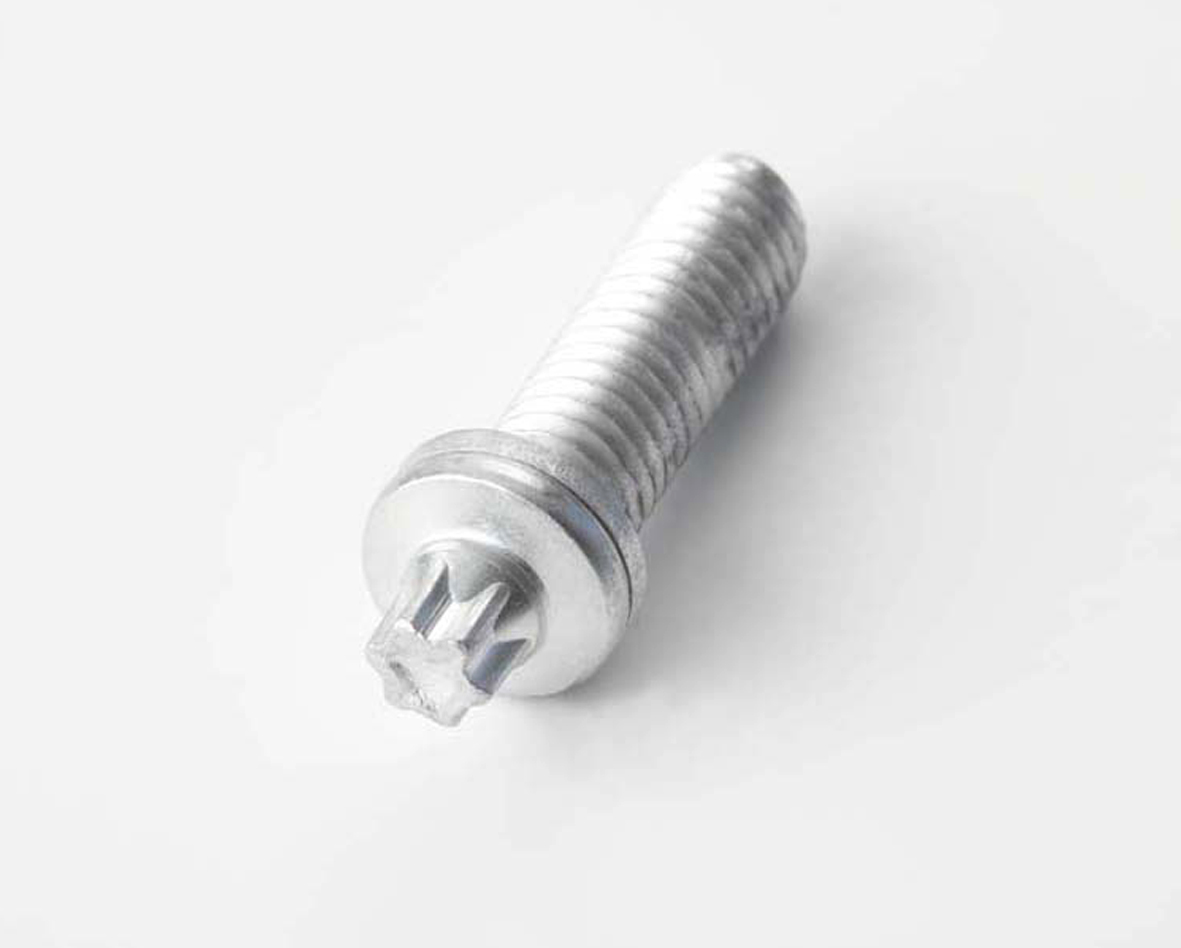 AUDITORX®
The AUDITORX® system provides an external drive which shears off at a pre-determined torque level to assure proper seating.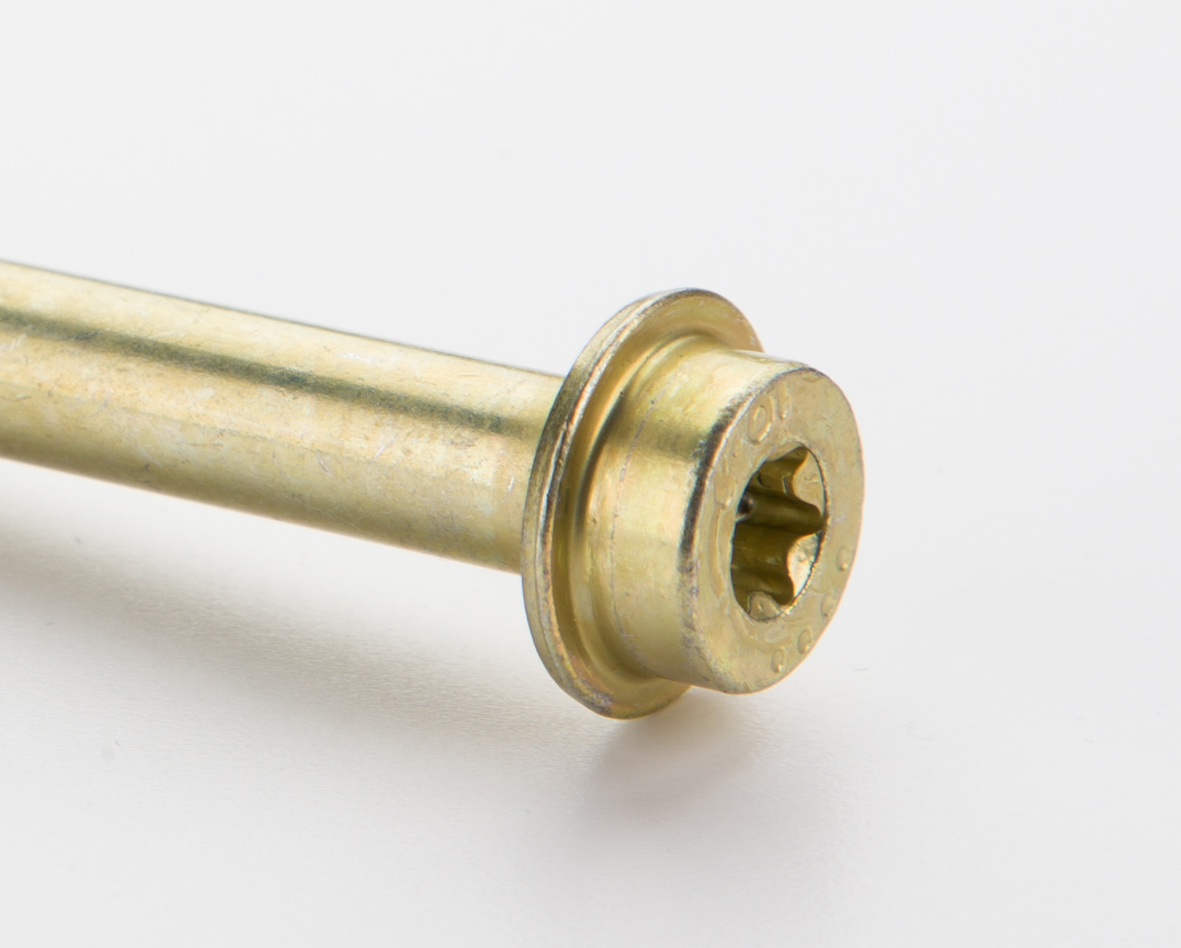 TORX®
MARKET LEADING DRIVE SYSTEM/strong>
DESIGN: Eliminates cam out failures
PERFORMANCE: Enhance product reliability over common drive systems; Eliminates wobble; Reduces total assembly costs and drive bit life compared to competing drive systems
PRODUCTIVITY: Increases productivity by reducing worker fatigue due to lower end loads during installation
PERFORMS BETTER THAN MOST DRIVE SYSTEMS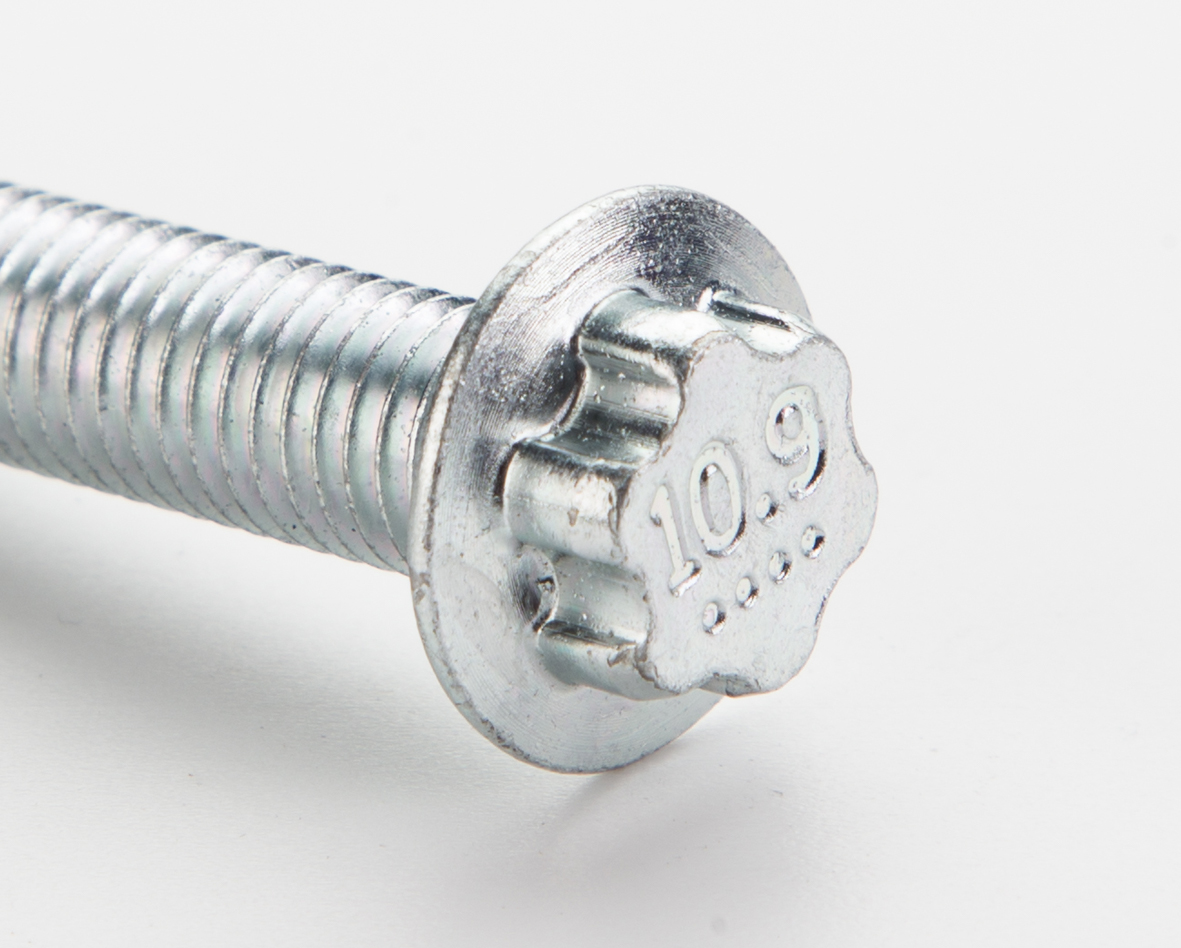 TORX PLUS® DRIVE SYSTEM
ENHANCED MARKET LEADING DRIVE SYSTEM
DESIGN: Same benefits as Torx® drive system with additional enhancements
PERFORMANCE: 20% average improvement in driver bit torsional strength; Greater bit life than Torx® drive system; Increased bit strength allows for higher removal torque capability
DESIGN OPTION: Low profile external drive versions to reduce weight and minimize clearance need; Oversize recess lobe option for heavy; Autosert version to improve automation coatings; Tamper resistant version to improve security
IDEAL FOR APPLICATIONS NEEDING BETTER TOOL LIFE THAN TORX® DRIVE SYSTEM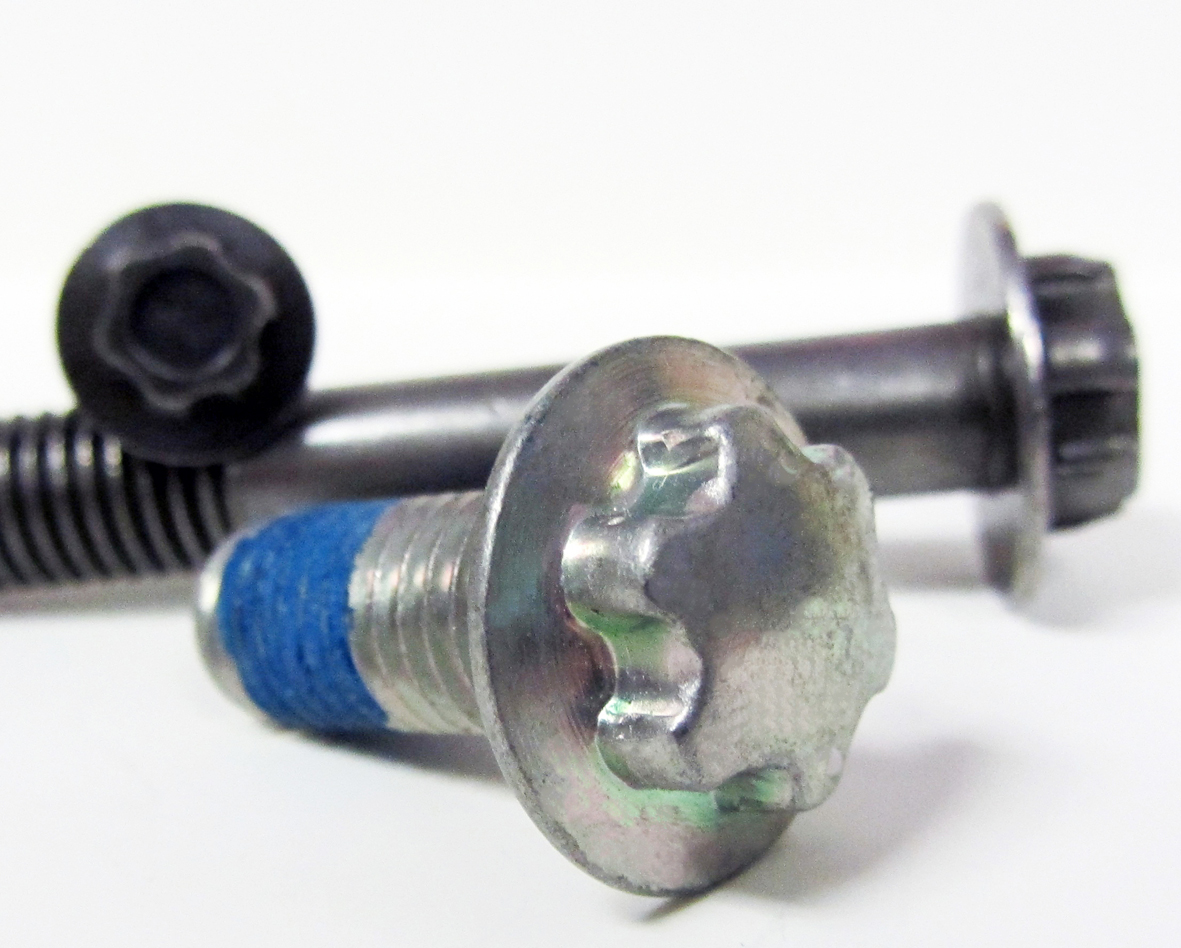 TORX PLUS® LOW PROFILE HEAD

THE EXTERNAL HEX DRIVE ALLOWS HIGH TORQUE TRANSMISSION, BUT CAN FAIL QUICKLY DUE TO WEAKNESSES INHERENT IN ITS DESIGN.
External TORX PLUS® low-profile head drive system is engineered to provide optimal torque transfer and extended tool life, with a head height similar to hex or pan head fasteners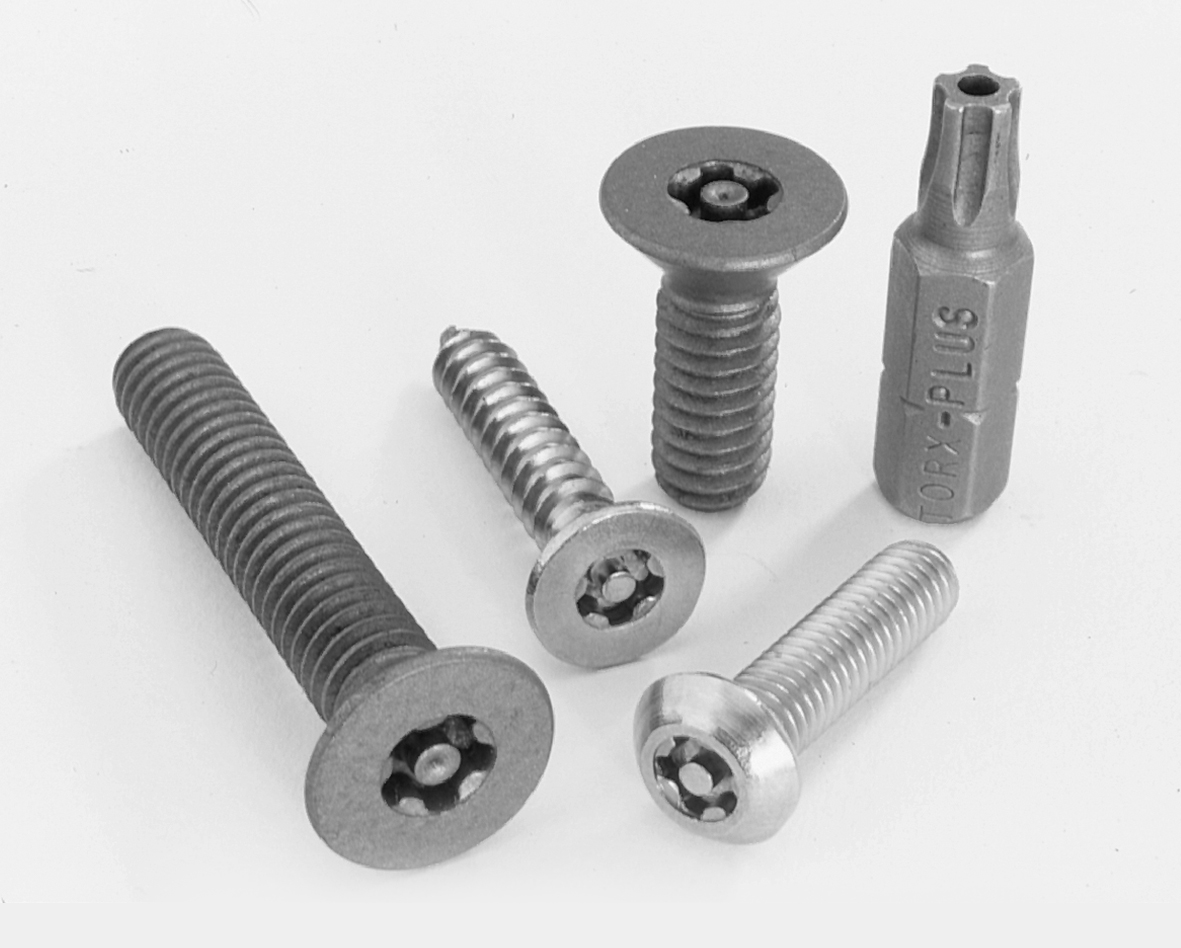 TORX PLUS® TAMPER-RESISTANT DRIVE SYSTEM
OFFERS RESTRICTED ACCESS IN THE FIELD ALONG WITH ALL THE ASSEMBLY BENEFITS OF THE TORX PLUS® DRIVE.

Allows optimum torque transfer and increased driveability
Allows improved productivity on the assembly line
Non-symmetrical shape provides increased resistance to tampering
Limited access to proper drivers maintains integrity of system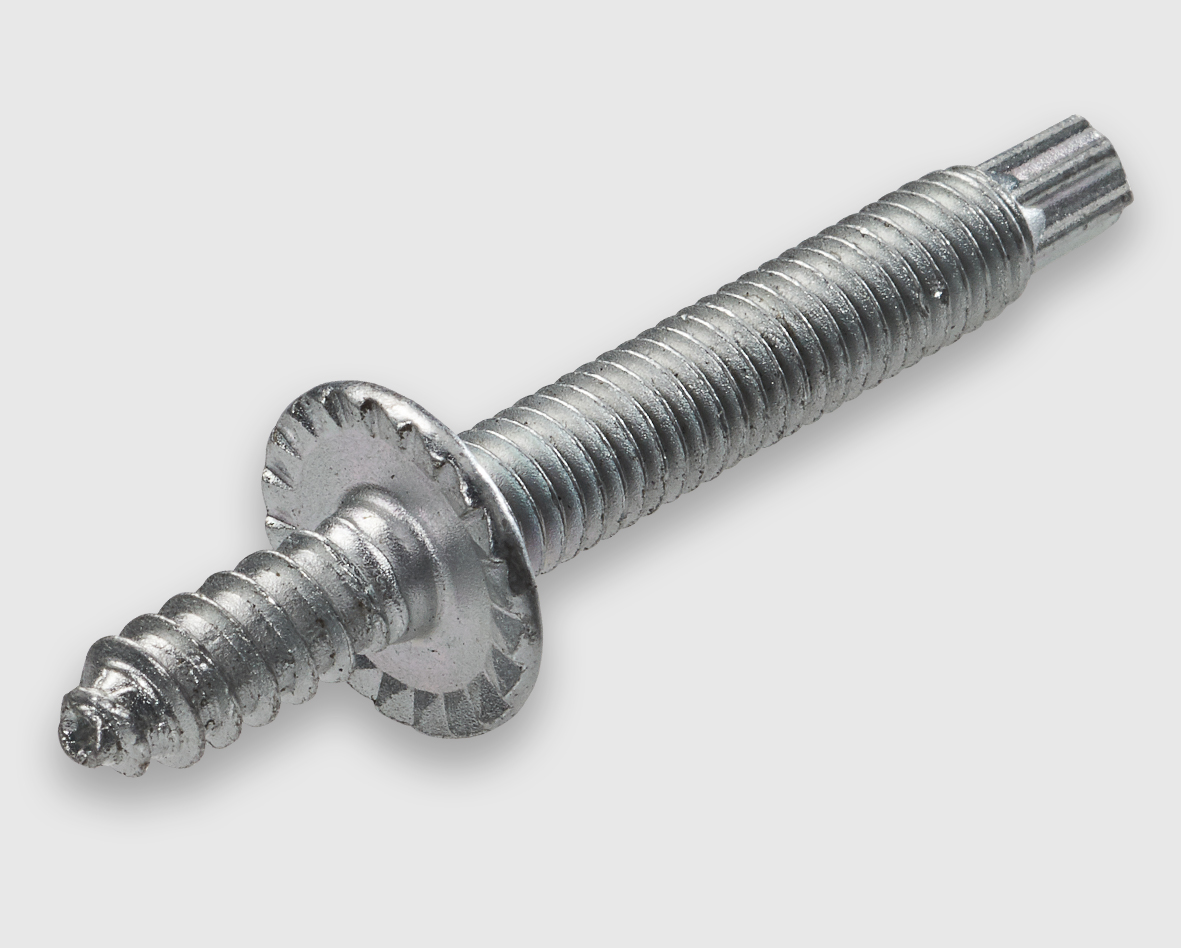 TORXSTEM®
OVERVIEW: Torxstem® is an engineered high torque hold and drive solution. It provides an extremely high level of torque capacity that can be placed at the end of fastener or ball stud.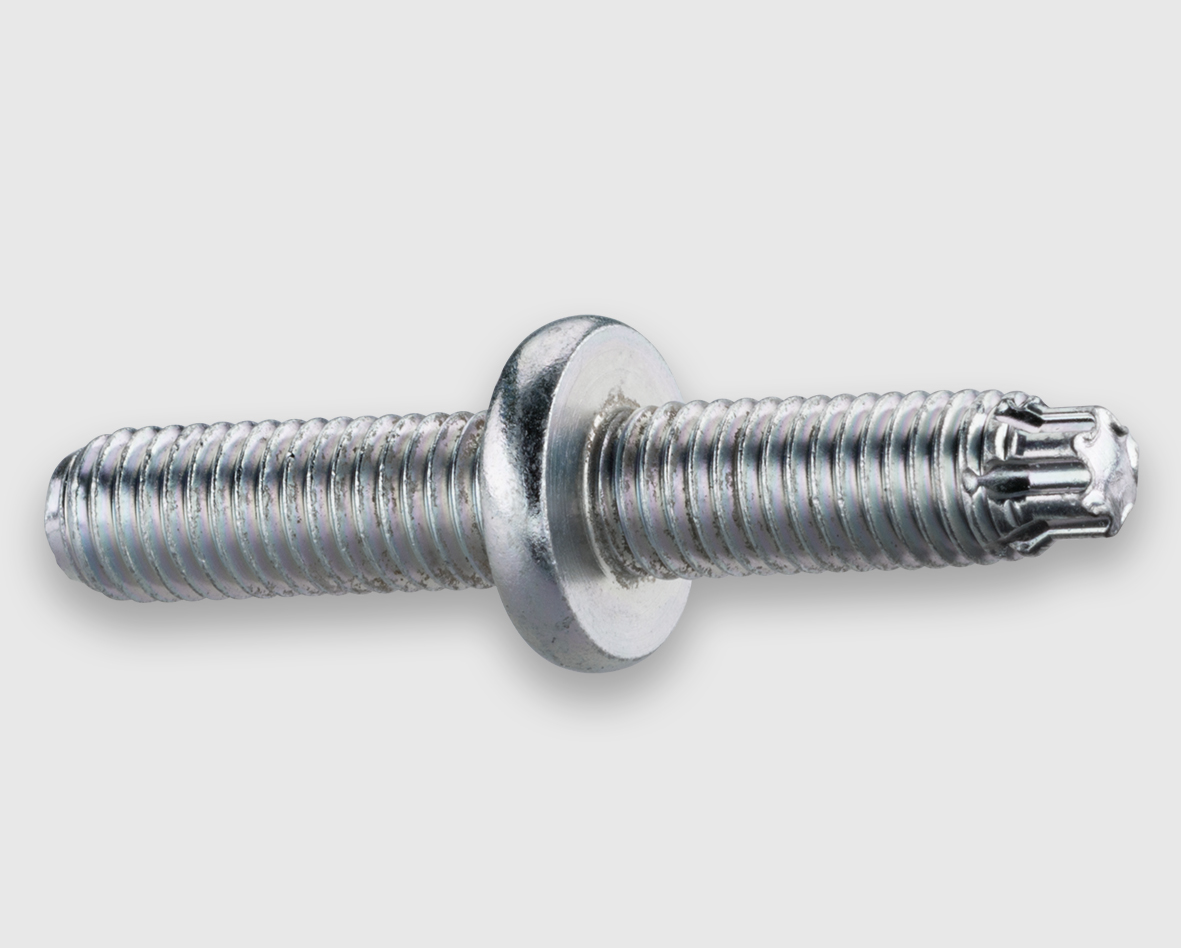 TORX PLUS® MAXX "High Strength Hold & Drive System"
OVERVIEW: TORX PLUS® Maxx High Strength Drive System allows the highest level of torque delivery that can be placed on the end of a fastener or ball stud versus previous design methods.